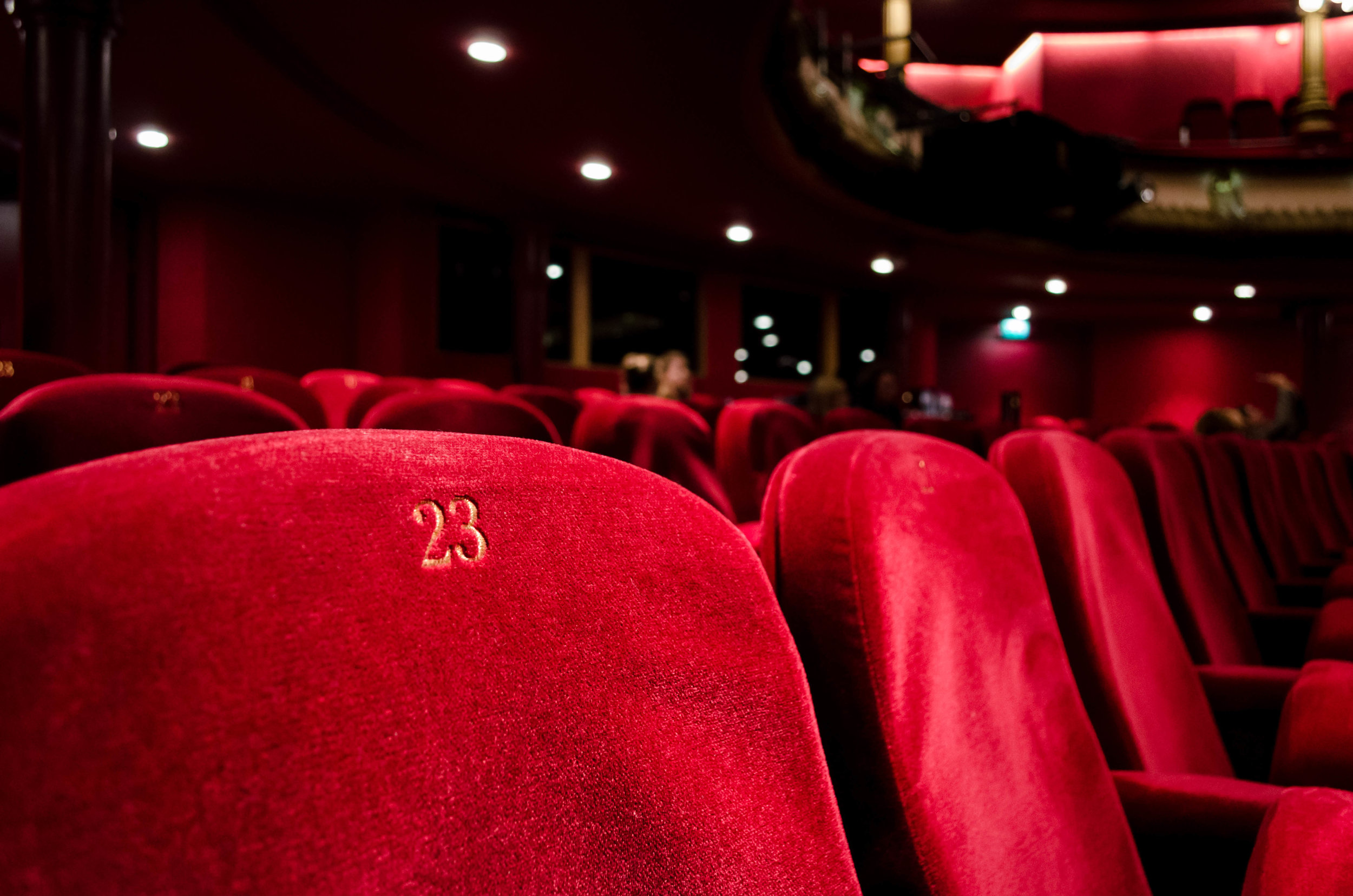 ONLINE – Purchase tickets at any time by visiting PTKBG.org
Available up to three hours prior to performance times
BY PHONE – To purchase tickets by phone, call Brown Paper Tickets at 1.800.838.3006
We cannot guarantee any ticket reservations left in a voicemail when calling PTK (270.781.6233)
IN PERSON – Purchase tickets in person at the Box Office, located at 545 Morris Alley, Bowling Green, KY. Box Office hours of operation: one (1) hour before peformance times on show days only. If tickets are still available, they may be purchased at the door at this time.
All purchases are subject to handling fees. Discounted fees for tickets purchased in person at the Box Office.
No refunds on ticket purchases. Tickets can be exchanged for a different performance or production if PTK is notified before the show time of the purchased ticket(s). Alternatively, we would be happy to consider your purchase a donation and send you a tax credit letter in the amount of your purchase.
Due to the intimate nature and the layout of the Phoenix Theatre, there will be no late seating. If you arrive late, ushers will seat you after intermission. No refunds will be issued
If you have a question or need help please call 270.781.6233. The theatre is dark on Mondays. If you leave a message on Monday or after 5.00pm, Tuesday through Friday, your call will be returned on the next business day. Ticketing questions over the weekend need to be addressed through Brown Paper Tickets. You may also reach the Producing Artistic Director, Amber L. Turner, at ptkybg@gmail.com
For any questions concerning your reservation brownpapertickets.com, please call Brown Paper Ticket's 24/7 customer service center at 1.800.838.3006.
Ticket Donation Requests
Thank you for your interest in including The Public Theatre of Kentucky in the silent auction portion of your charitable event.
Guidelines
The Public Theatre of Kentucky receives many requests for charitable auction donations each year. We are happy to support worthy causes but do ask for two things from organizations in return, if possible.
Have someone from your organization volunteer as an usher during one of our shows. By being involved in the arts, one can really appreciate what it takes to make live theatre happen. You may call the Office at 270.781.6233 or contact us via email at ptkybg@gmail.com to schedule a time to usher.
Write to one of our government funding sources to let them know how important arts funding is to your organization and/or to your community. By thanking them for funding the arts. you help assure that it keeps on happening! For a sample letter and commissioner contact information, scroll to the bottom of the page. When you have completed the letter, please send a copy with your reuqest for our files.
Requests
No phone calls, please. Mail or email a written request at least a few weeks in advance to:
Ticket Donations
The Public Theatre of Kentucky
Phoenix Theatre
545 Morris Alley
Bowling Green, KY 42104
The Public Theatre of Kentucky typically provides two tickets valid for our Mainstage or Sunburst Youth Theatre performances during the current season. Special Requests (more than two tickets or season subscriptions) must be included with the original letter and will be determined by the Producing Director.
Thank you for your cooperation and continued support of The Public Theatre of Kentucky. We wish you luck with your upcoming event.
Where to Send Letters
If you are located in Warren County, please write a brief letter to your commissioner at the Warren County Board of Commissioners. If you don't know who that is, call the Clerk to the Commission at 270.393.3000 or visit the Warren County Board of Commissioners website.
Mailing address:
YOUR COMMISSIONER
Warren County Board of Commissioners
1001 College Street
Bowling Green, KY 42101
If you are outside of Warren County, please write to your representative in the Kentucky General Assembly. If you don't know your district or representative, please visit the Kentucky General Assembly website.
SAMPLE COMMISSIONER LETTER
(adapt as needed)
Current Date

Mrs. Melinda Hill (Or other commissioner)
Warren County Board of Commissioners
1001 College Street
Bowling Green, KY 42104

Dear Mrs. Hill:
I am writing as a supporter of community arts funding. I understand and welcome the Warren County Board of Commissioners' unwavering support of community arts organizations in Kentucky. Your support is crucial and will facilitate the success and continued growth of Kentucky's arts organizations.
As an employee of a non-profit organization, we depend on the kindness of citizens and businesses of our community to thelp fund our programs. Most often, our fundraising events include silent auctions and we solicit throughout the community for auction items. We have received enormous amount of ticks from the arts community, including The Public Theatre of Kentucky. Their commitment to building stronger partnerships within Bowling Green is to be applauded.
Please continue to support the arts in Bowling Green and South Central Kentucky. Without them, we are all affected.
Sincerely,
(your name here)